Siddhartha Dikshit
Profile details Siddhartha Dikshit
| | |
| --- | --- |
| Registered: | 25-05-2017 09:19 |
| Last time visited: | 13-08-2018 07:47 |
| Phones: | 8697778888 |
Profile full contact details
Comments statistics
| | | | |
| --- | --- | --- | --- |
| Comment type: | For 7 days | For 30 days | All time |
| Positive | 0 | 0 | 0 |
| Neutral | 0 | 0 | 0 |
| Negative | 0 | 0 | 0 |
Profile full comments
New comments
New classifieds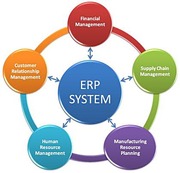 ERP consultant | vERP
13-08-2018 07:49
Price: 750 USD $
ERP Consultant Members Registration, User Management, PO Management, Insurance Management, Loan Security Management, Loan Processing, Financial Accounting, Fund Management for Head Office & Branch, Loan Disbursement, Loan Recovery, Agent Ranking & Reg., Scheme Master, Commission Calculation, Agent Tree & Target and more.
...
View detailed
...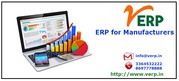 ERP for manufacturers, Why India? By verp
07-08-2018 05:29
Price: 750 USD $
ERP is a comprehensive enterprise resource Planning system that offers best-practice support for multi-mode manufacturers in a broad range of Industries. In today's aggressive business environment it is essential to be prepared to face a vast and competitive world. In this time of diminishing global economic situation, the most worried sectors are the small and midsize businesses.
...
View detailed
...
New partners